Hello guys, Vietnamese teacher is back!
The weekend is coming, do you have any plans to hang out? Wandering around Hoan Kiem Lake, West Lake, Ta Hien beer street… why don't we try to get out of the busy, noisy city and go to the peaceful suburbs? Surely you still haven't explored the 17th largest capital in the world. Let's go!
Within a radius of less than 60km, we can take a motorbike, bus or car to visit the tourist attractions in the suburbs, both new and inexpensive, you can go for a day or stay on vacation or in the weekends.
The first destination is Bat Trang Pottery Village: you just need to go to the other side of the Red River, about 10km from the center of Hanoi Old Quarter.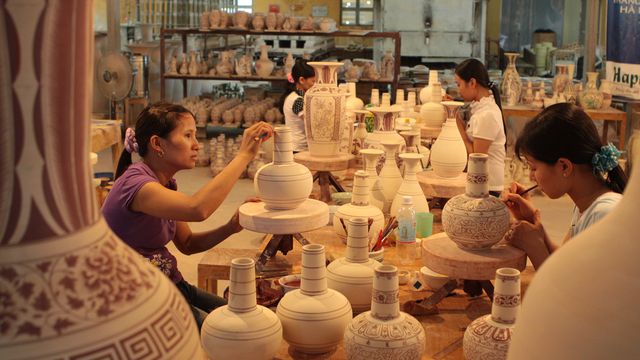 If you go by bus, you can get on bus number 47 from the Long Bien transfer point. This is a traditional craft village associated with a history of more than 1000 years Thang Long (the old name of Hanoi capital), here you can see firsthand the ancient pottery kilns, learn the process of making a ceramic product, Hand-crafted ceramics and can buy many beautiful ceramics to take home.
The second destination, let's go out from the center of the capital a little further, about 40km away, come to the tourist area of Vietnam Ethnic Culture Village, Dong Mo, Son Tay.
You can take bus number 71 from My Dinh bus station or number 107 from Kim Ma bus station.
Covering an area of about 1500ha, like a miniature Vietnam, here you will discover the diversity of housing architecture, culture, food and meet ethnic minorities from many regions. in Vietnam such as the cultural area of Cham people, ethnic groups in the Central Highlands, and ethnic groups in the Northwest.
The last destination that I want to take you to is Ba Vi National Park, nearly 60km from the center of Hanoi.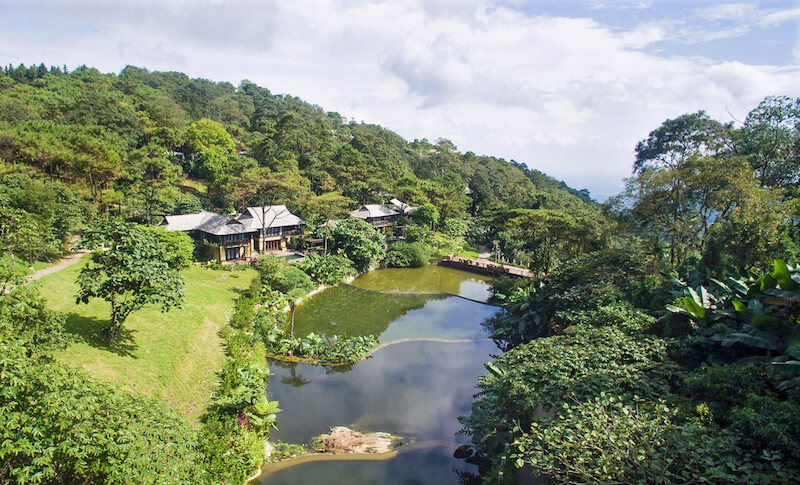 If you're traveling with your family or a group of friends for camping, exploring the mountains or vacationing for 2 days, this is the ideal destination. From My Dinh bus station you can take bus route 71 or 74 to Ba Vi.
Here you can climb mountains, breathe fresh air, explore caves, churches from the French era, pagodas and even Thien Son-Suoi Nga amusement park.
And there are many more interesting destinations, I will introduce you to the following blogs. Now…Go for it! Pick up your backpack and go to explore e very dfferent Hanoi this weekend!