I have lived and worked in Hanoi for 2 years now.
Today, follow me to see how my Sunday is!
I woke up at 6am, ate some cake and did yoga at home for 1 hour.
Today the weather was very nice so I decided to eat out for breakfast and having some coffee.
I would eat pho – Pho Thin – CT9 My Dinh for breakfast. (This area has a lot of Korean people living)
Pho Thin is quite close my place and the quality of the food is also very good.
In Korea, I usually have meal at home with my family in the morning, but in Vietnam, I hardly have breakfast at home.
There are many choices for breakfast: Pho, banh mi, bun cha, dumplings,…
I have never seen any places where I can buy the food easily. It's convenient and also delicious.
After breakfast, I would stop by Starbucks at The Garden to buy a cup of coffee to bring to class.
I had a Vietnamese class at 10 a.m. at Hanoi Academy in CT4, but I usually arrive early for my teacher to review previous lessons for me, before the regular class – that's what I like best here.
Vietnamese is not easy, but the teachers are very dedicated and cheerful, so I feel very comfortable going to academy
At the end of class at 11:30 am, I stayed and talked for a bit with teacher Ngoc Linh – the teacher who reviewed my lessons.
To me, a teacher is not only a teacher, she is like a little friend, she is always happy.
It's almost 12pm! So hungry.
I went down to Cha Cha Cha restaurant right at the first floor of the building – Where I learned Vietnamese – It was convenient.
I had an appointment with a friend to have lunch here. This place serves very delicious grilled meat, the staff is very friendly.
However, it is quite crowded here, so please reserve a table before coming there. We decided to go home after having lunch.
At 2pm, I had an appointment for Coca go to the pet spa. Take advantage of Coca at the Spa, I would go to a nail salon nearby.
Wandering around for a while, I went to pick up Coca and how beautiful she was after taking shower. (Here is the result)
In the evening, I had an appointment with my friend to eat at "Quan Ngon" in Hoan Kiem district to eat Vietnamese dishes.
Here a variety of dishes from the North to the South of Vietnam
The space is also very large and the decoration is eye-catching.
So full, I really like Vietnamese pancakes called "Bánh Xèo", It looks delicious.
After eating, I moved on to a large church cafe near Hoan Kiem Lake to chat with friends.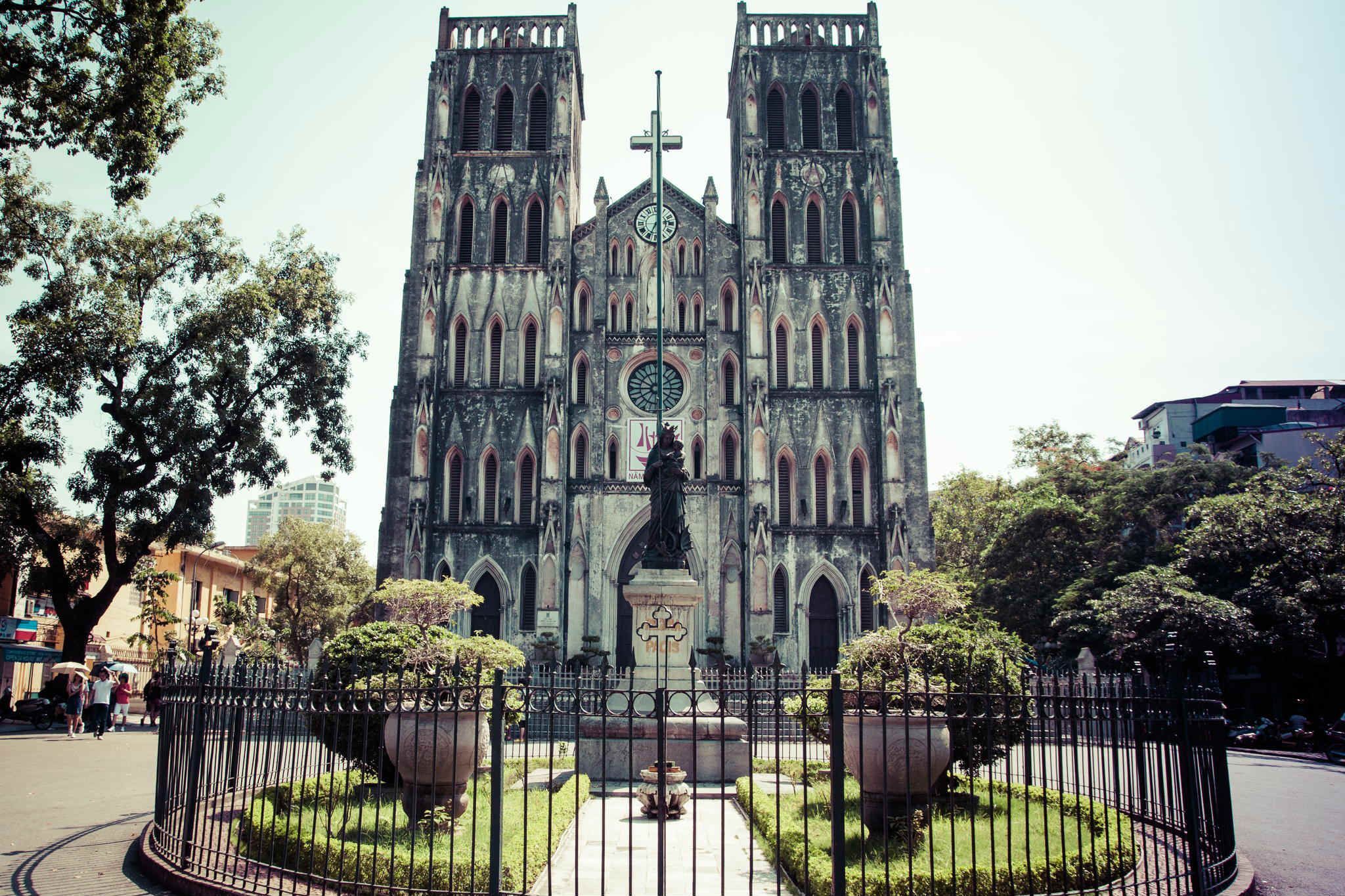 It is revealed that the 2nd floor is the ideal place to see everything around the church. The night view here is very nice.
I love this atmosphere here. I wish I could sit here forever. "Just kidding". It's too late. I'm leaving!.
So my Sunday is over.