Da Nang of Vietnam must be very famous already. But have you ever tried releasing the lanterns on the river in Hoi An?
Hoi An is famous for lanterns not only because colorful lanterns are sold all over the street, but also because of a special local culture: releasing lotus flower lanterns on Hoai River.
WHEN CAN WE REALEASE THE LANTERN?
In Hoi An, lanterns are often released in the evenings on the 1st, 14th, and 15th days of the lunar calendar every month and every Saturday. On these days, all the street will turn off all the electricity, street lights, and instead they will hang lanterns in front of their houses.
WHY PEOPLE HAVE THIS TRADITION?
When a lantern is lit, it will be like a prayer for luck and peace for yourself and loved ones. And each light that floats to the sea is a dream that will soon come true.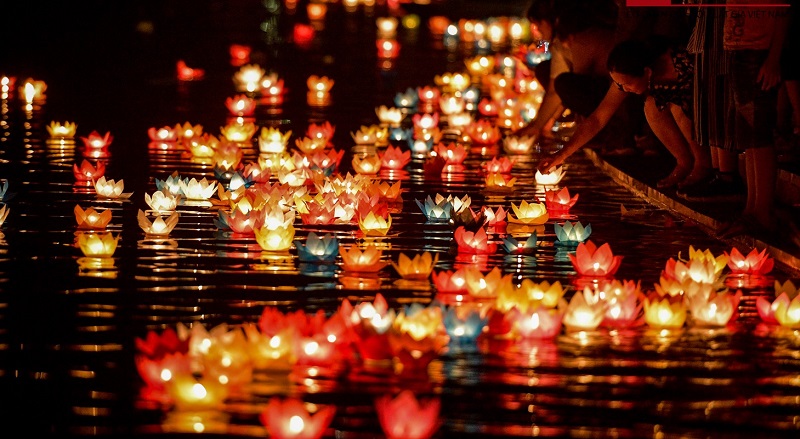 WHERE SHOULD YOU REALEASE THE LANTERN?
There are 2 ways you can do when going to realease the lantern:
Release lanterns on the banks of Hoai River
You can choose any position you want, but it is best to go to the place with stairs. That is both easier to contact with the water and safer.
Experience sailing and releasing lanterns
Go to Bach Dang wharf, there are many boatmen waiting for you. Boat rental is about 100k for 3-4 people within 30 minutes. When the boat reaches the middle of the river, release the lantern to wish good things for yourself.
WHAT IS THE BEST TIME?
Hoi An has only two seasons, the rainy season and the dry season. You should come here in the dry season months, from March to September. Especially in the 7th and 8th lunar months is the time when Hoi An people organize the biggest lantern release.
WHERE TO BUY LOTUS FLOWER LANTERN?
Because tourists and people releasing lanterns are very crowded, anyone can easily buy lanterns next to Hoai River. They are made from very simple paper material, so the price is also very cheap, only 5k / piece.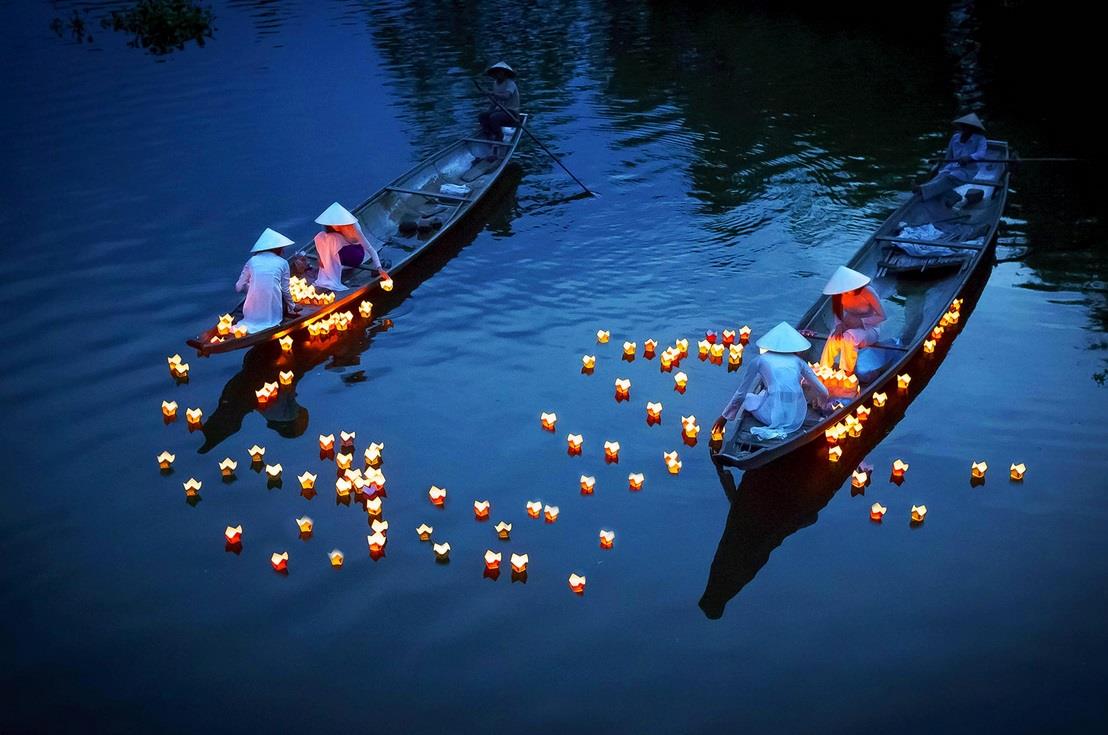 NOT ENVIRONMENTAL FRIENDLY?
Actually, at first when I saw so many lights drifting into the sea, I thought that if every week was like this, there would be a lot of trash in the sea and environmental pollution.
But then, the tour guide said that in order to maintain this good tradition without affecting the environment. After each lantern release, there will be people to collect and dispose of garbage, not letting lanterns float too far to the sea.
Therefore, I feel more rest assured and admire this action.