Ao Dai is the traditional costume of Vietnam. If you go to Notre Dame Cathedral or the City Post Office, you can easily find Vietnamese women wear Ao Dai and take photos here.
I was very curious about Ao Dai, so last weekend, I went to the Ao Dai Museum in District 9, Ho Chi Minh City with a friend.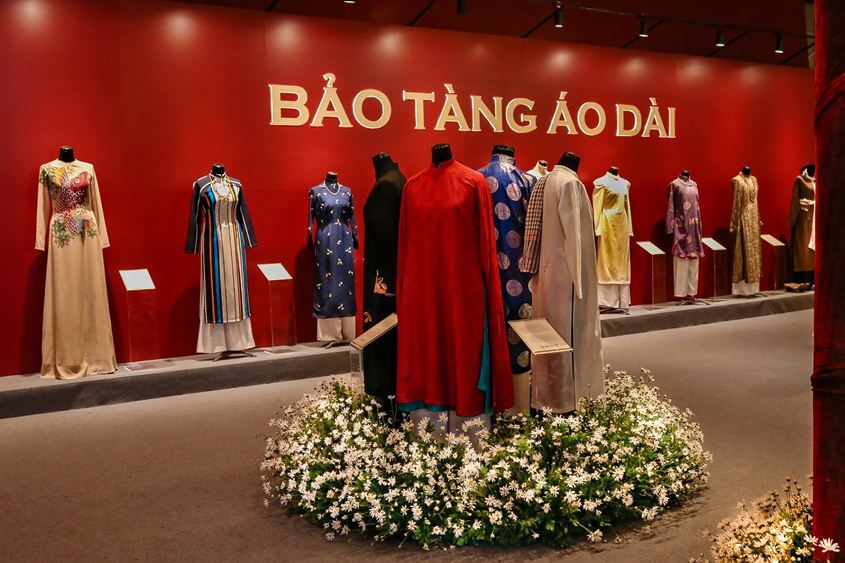 The museum is in the center of city so it's easy to find. You can come here by motorbike by following the directions on google map or book a taxi to "Bảo tàng Áo dài".
The entrance ticket is 50.000VND/ person, if you are a student, it only takes 30.000VND.
The first impression when entering is the space, architecture, decoration, etc… everything is so Vietnamese.
There are many Ao Dai of Vietnamese people from the French colonial period to the present.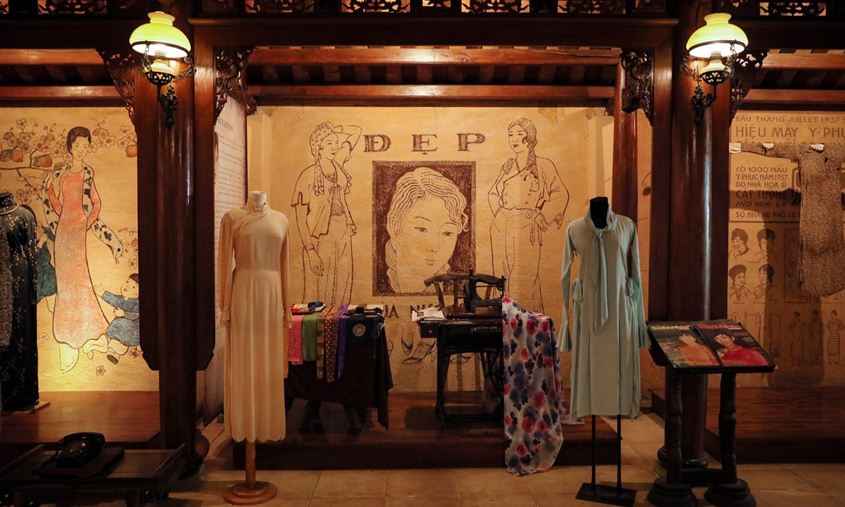 I have found out a few interesting points about ao dai:
The first is that now we only see women wearing Ao Dai, but actually, in the past, Vietnamese men also wore Ao Dai.
Secondly, although they all have the same name as Ao Dai, but through each period, the design changes, so the Ao Dai has a different name.
Third, different from other traditional oriental costumes that often hide the female body; Ao Dai seems to be designed to be shorter and tighter to flattering woman's body shape.
Finally, because there are also many ao dai of famous artists here, I realized that most of the traditional arts of Vietnam use Ao Dai as performance costumes. Although the designs are diverse and have been changed a lot to be more comfortable when performing, they are all derived from Ao Dai.
In addition, the buildings in the museum are completely traditional Vietnamese houses. The museum campus is large, with Vietnamese style, very suitable for taking pictures with ao dai, so I rented a shirt to take pictures. Wearing ao dai is more comfortable than I thought and the price is not as expensive as renting a Hanbok.
At the museum for rent ao dai, about 50.000 VND per set for women and 70.000 VND per set for men. Or, you can also wear your own Ao Dai from home.
Visitors can also participate in the Ao Dai sewing lesson: teaching about how to measure, cut and sew Ao Dai. Although it is only a theory class, maybe you will find your sewing talent.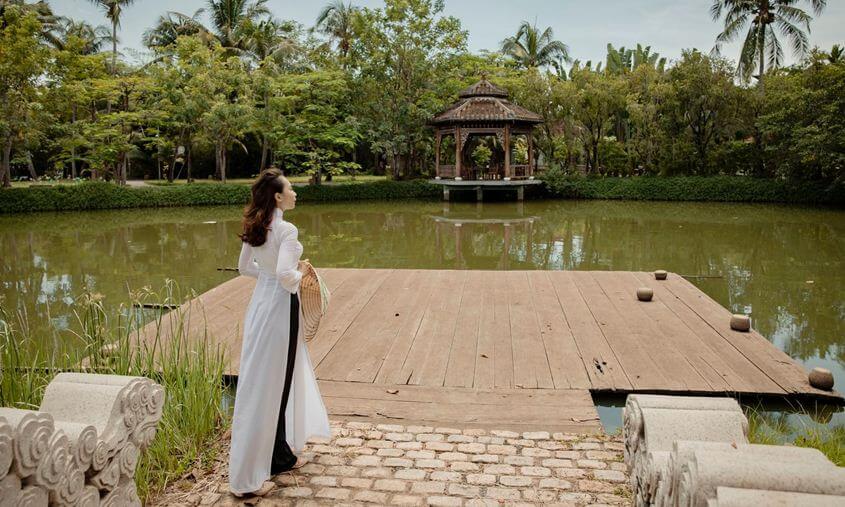 Tips:
+ If you like to explore and learn history, you should visit the museum on the weekend because there will be many large tour groups and many tour guides that can introduce Ao Dai to you.
+ If likes to experience and take pictures, you should go on the weekday, there are less people so you can comfortably visit and take photos here.